What can we offer you to eat and drink while you're here?
Our cafe serves a selection of speciality coffee and teas and tasty home made cakes and cream tea.
why not try a luxury hot chocolate with whipped cream and marshmallows!
or a freshly baked scone with jam and cream? Popular walls ice cream and delicious locally sourced Farmer Tom's Dairy ice cream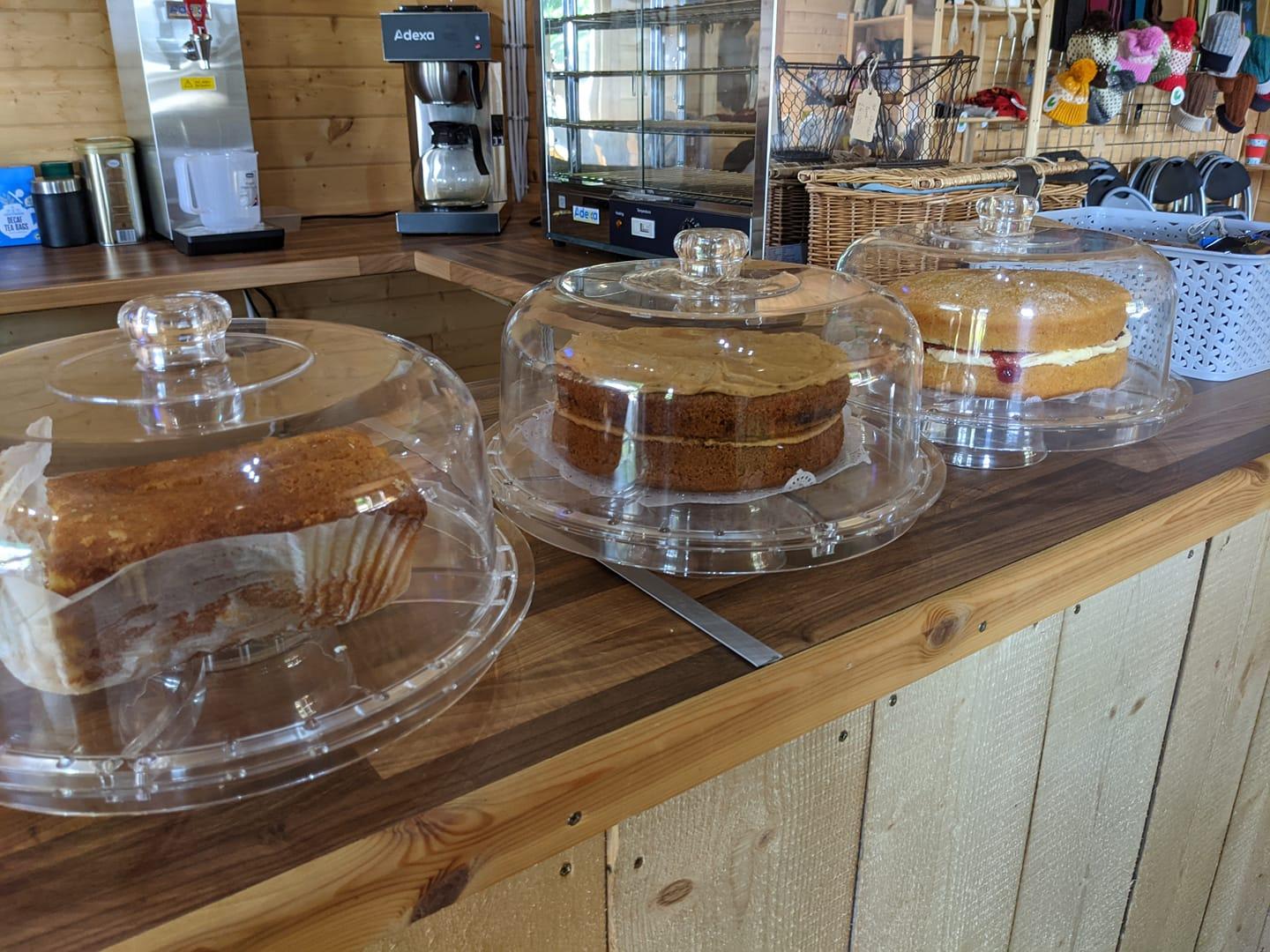 Fancy Something Hot?
Our hot food selection includes
Bacon rolls
Burgers - 90% steak burgers in a seeded brioche roll
- add cheese, bacon & onions
Rollover hotdogs in a soft bun
Paninis with a choice of fillings including our popular barbecue pulled pork and cheese
cold filled rolls
and of course fresh crispy fries (with cheese?)
If that doesn't float your boat then you are welcome to bring your own food to enjoy in our picnic areas