Valais Blacknose Sheep are also known as 'the cutest sheep in the world'
Valais Blacknose are not like sheep they have the temperament of a pet dog, if you've never met a Valais Blacknose you'll never understand ** Please note you must have CPH number to keep livestock, even as pets - We lamb January and mid-year

*** 2022 PUREBRED EWE LAMBS SOLD ***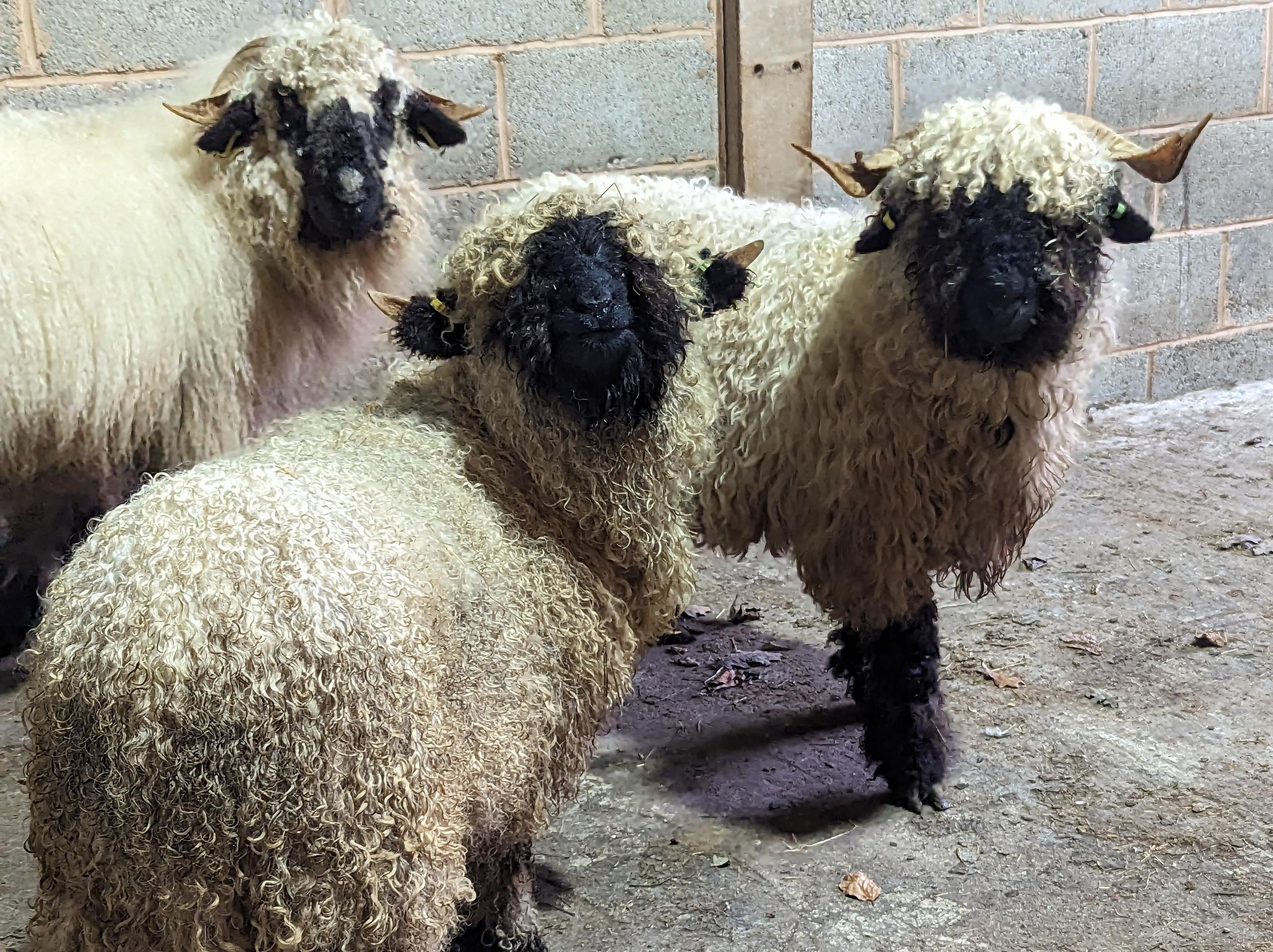 Wether lambs born January 2022
We have three wether boys born December 2021 and January 2022 who are available for sale £250 each SOLD
The two on the right and one other (not in photo) Grassroots birth notified
(please call us for details) - 1 WETHER AND ONE RAM STILL AVAILABLE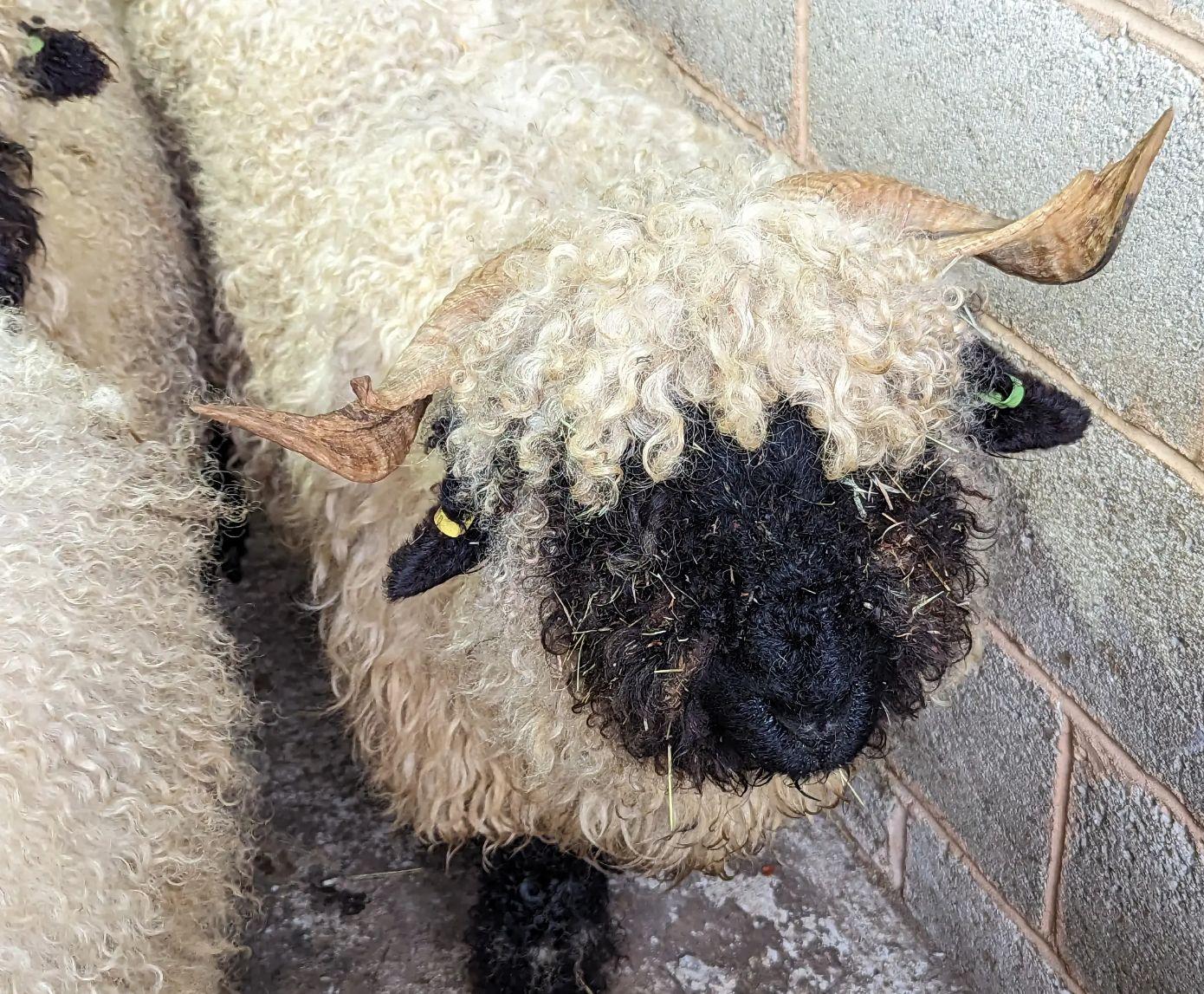 ---
SHEEP - We have Valais Blacknose lambs for sale. All our lambs are pedigree registered on grassroots. Some are pure markings and others have some marks missing which will be reflected in the price. Here are a selection of the ewe lambs we have available - All genotype 3
Available lambs - we have wethers and ewe lambs available right now. We may be able to deliver (within reason) but cannot export, sorry!

---
GOATS - We sell cute goat wethers and girls who are cuddly, tame and gorgeous. They have been used in our animal experience so they are very friendly. They are Golden Guernsey crosses, either anglo nubian or saanen. You must have a CPH number to rehome one and we will only rehome goats in pairs unless you already have some.

WE BREED GOLDEN GUERNSEY PURE & CROSS, ANGLO NUBIAN CROSS, PYGMY AND SAANEN - WE WILL HAVE GOATS AVAILABLE FOR SALE FROM AUGUST 2023

goats for sale are all very friendly as they had been used to being handled daily by our guests. All our goats are only sold to genuine pet homes.
---
---
ALPACAS - we don't have any for sale at the moment but have cria due in 2023.
If you are looking for some, feel free to get in touch, we probably know someone who is selling!
Please contact us for more details 01769 520300
---